You can catch up on Drew's talks at the bottom of this page. Or perhaps you want it to follow up and listen again.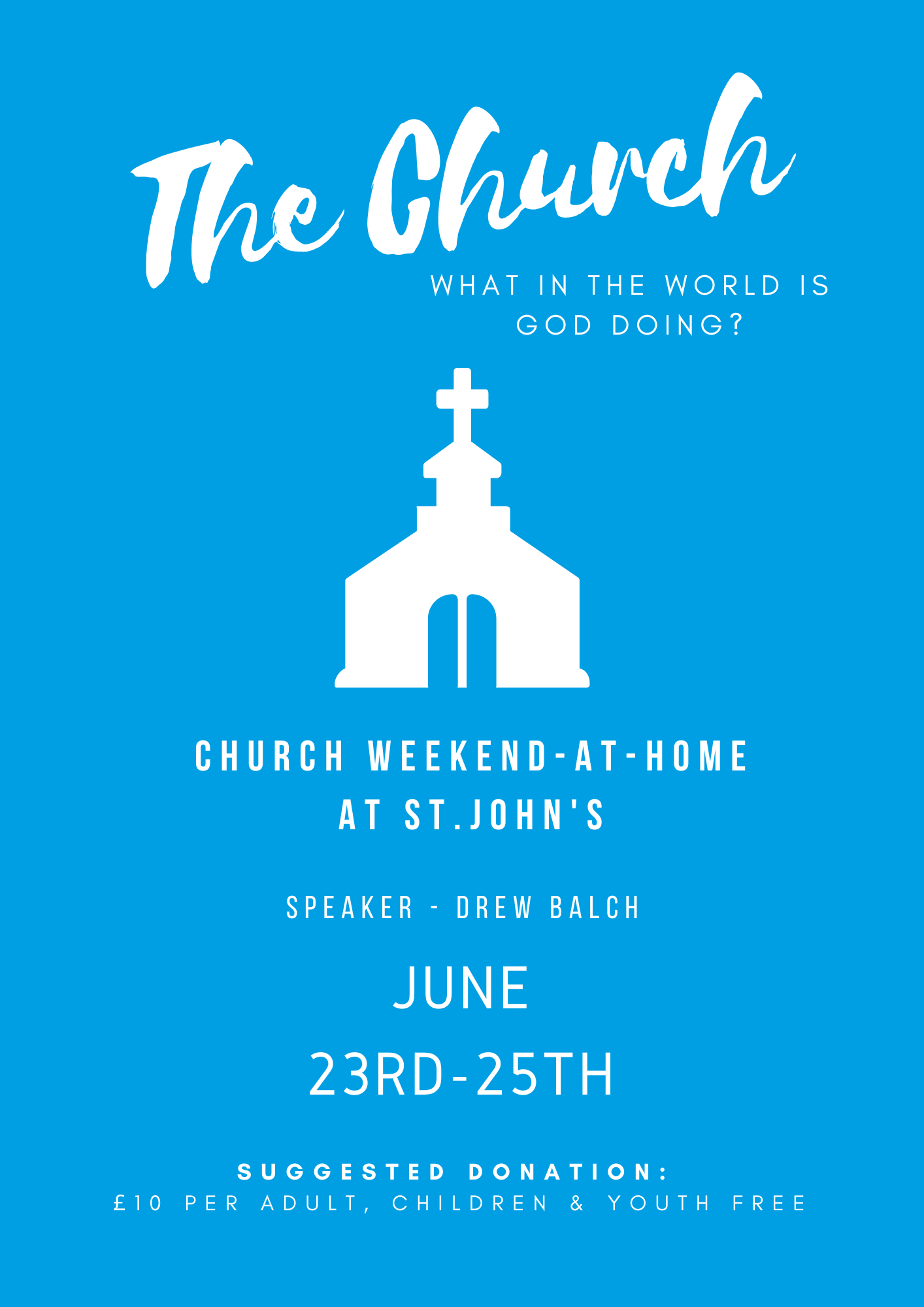 Download Church weekend at home weekend booklet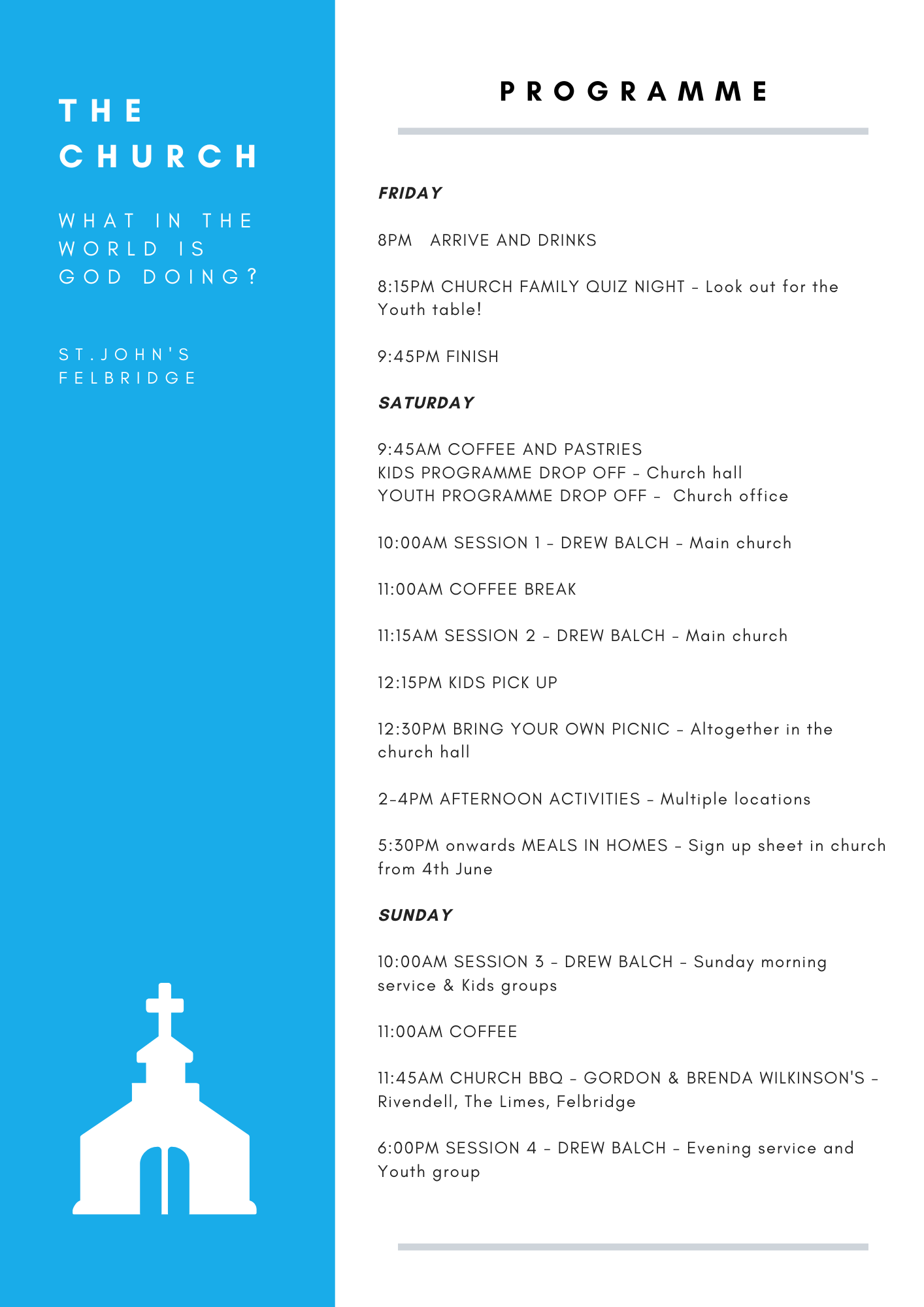 What in the world is God doing?
You might be surprised by the answer as we explore how the church has so much more of a central role in God's plans for the world than we often think. Talks 1 & 2 were on Saturday morning in the church with Bible passages from Ephesians 1:3-14, Hebrews 12:18-27 and Ephesians 4:1-16, and time for praise and fellowship.

The children started in the hall with an exciting time learning that Jesus is the vine. We are the branches, and youth met at the church office before heading to the Viviers' house for a fantastic morning together.
Don't hesitate to contact Luke Markham if you would like more information about the youth and children's programmes at St John's.